Clinicians share their GBT Journey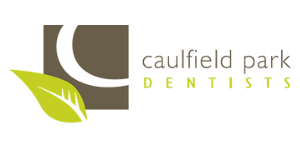 Dr Martin Goldfeld
Dentist
About 6 months ago one of my awesome hygienists approached me excited about some new technology that she would like to implement at our practice. Deb approached me with a fairly detailed business plan regarding what we could achieve to save in time in the hygiene room by implementing AIRFLOW technology, included with the benefits for patient comfort as well as improved biofilm removal. Read More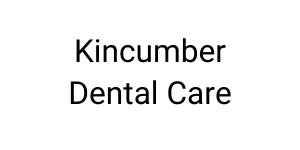 Liane Turner
Dental Hygienist
I'm a GBT user, I follow the protocol and I love my AIRFLOW®. It has been over 2 years that I have been using it. The last practice owner I worked for didn't have the AIRFLOW® unit, he now has two. He bought one for us and was so blown away himself that he needed one for himself. As I said, it's a game changer.
Tiffany Rutter
Dental Hygienist
GBT is a game changer in my practice because I can remove biofilm easily, gently and from some areas that may otherwise be inaccessible. And it's also fun to use! #GBTrevolution
Susan LaRochelle
Dental Hygienist
I have been an AIRFLOW® user for many many years. I was first introduced to AIRFLOW® in university. After I graduated my first job was in Minnesota and I was so excited when my employer showed me around my new room and I saw an AIRFLOW® machine. Read More
Dr Nitish Surathu
Dentist
I especially love the erythritol science, the kindness to soft tissue and the patient experience. Erythritol is a true game changer and the EMS AIRFLOW® Prophylaxis Master is an exceptional piece of engineering.
Jennefer Turnbull
Dental Hygienist
We pride ourselves in setting the bar very high when it comes to the care and attention we give our patients. We've just installed this Baby [AIRFLOW® Prophylaxis Master] and couldn't be happier; our patients are more relaxed than ever.
Sahil Bareja
Dental Hygienist
GBT has changed my practice for the better, I now believe I am working to a new standard of care that can't be achieved without AIRFLOW® #gbtrevolution #warmwatergamechanger #aiflow=betterhealth
Dr Mary-Anne Slater
Dentist
We now see a lot of hyper anxious patients who are much happier as the AIRFLOW® treatment is more comfortable and gentle. Key thing is not to hurt patients so this is key. GBT is perfect for sensitivity and recession. Sensitivity was a big issue with traditional cleaning. Now, no patients are complaining and our hygienist loves it. It's a game changer, it looks good and patients are very happy.
Anne Di Paolo
Dental Hygienist
GBT/AIRFLOW® is a game changer for hygienists. It not only improves the way we are able to treat our patients and perio disease but also greatly improves their comfort levels with a final result that will ensure they return and keep their appointments. You can build a great rapport with your patients and keep a busy profitable schedule!
Dr Jeremy Vo
Periodontist
My time before using AIRFLOW® & the Guided Biofilm Therapy protocol was a very sad situation with messy prophy powders that weren't really doing anything to help my patients. Since incorporating it in my practices I have seen improvements in my returning patients especially the ones with difficult problems that can now be fixed reasonably easy. Read More
Vivienne Cunningham
Dental Hygienist
Oh what a feeling the EMS AIRFLOW® brings !!! So thorough and so gentle is just makes me sing. A SUPER happy hygienist and patients are AMAZED. GBT is so BRILLIANT... I could chat about it for days! Teeth... implants.... dentures and braces...... GBT gives sparkling smiles to all of our faces.
Desiree Bolado
Dental Hygienist
GBT & AIRFLOW®...not just an equipment it is an absolute life changer, my buddy at work and win win for dental professionals and patients! I highly recommend and definitely enjoy using this modern dental spa experience. Let's GBT and AIRFLOW® !! Woot woot !!
Rachelle Johnson
Dental Hygienist
We adopted the GBT protocol at our practice nearly 12 months ago and I feel so lucky! It makes me excited, and then the patients get excited because it's faster, gentler and warmer than a traditional clean! My shirt should say airlician instead of clinician! Put down your cups and paste….join the GBT revolution!
AIRFLOW® and Guided Biofilm Therapy has been on our wish list for years. The recent employment of 2 experienced hygienists and the introduction of the new AIRFLOW® Prophylaxis Master prompted us to move. The benefits in terms of efficiency and efficacy are a substantial leap forward from the rubber cup and prophy paste. Our hygienists are excited and energized by the technology. Our patients are better served. Take the leap, you won't regret it.
Ashleigh Lilly
Dental Hygienist
I used to treat patients with the traditional techniques: Ultrasonic, hand instrumentation and prophy paste. What has changed for me since applying GBT are not only improved outcomes for my patients but also compliance to maintain good oral health and home care. I find with the AIRFLOW® and PIEZON® my patients also have a much more comfortable experience for their debridement appointments. Read More
Dr Susannah Wilson
Dentist
We had a flat out hygiene department that struggled to maintain hygiene particularly for ortho and implant patients. Disclosing just was too hard. GBT has improved our patient experience. They love the warmth of the water and non-contact of the AIRFLOW®. The best part is that wow after feeling. GBT & AIRFLOW® Dental Spa enables you to do things that you haven't done before. There is no going back.
Denise Montry
Dental Hygienist
We used to do the more 'traditional' recall appointment, with a rubber cup polish at the finish. After being introduced to GBT and using AIRFLOW® all we can say is: We absolutely love it!! It's so much more efficient to remove the plaque first, and AIRFLOW® does an amazing job of plaque and stain removal. Patients really see the difference! I hated the prophy jet but couldn't love my AIRFLOW® more.
Joyce Harnick
Dental Hygienist
My name is Joyce Harnick and I am a 35-year experienced periodontal dental hygienist. I have been trained using magnetostrictive scalers but recently had the opportunity to trial GBT with the AIRFLOW® Prophylaxis Master supervised by Swiss Dental Academy trainer Deb Brown, on a patient with a full fixed upper implant bridge and periodontally involved mandibular dentition. Read More
The EMS erythritol powder has been a game changer. It is gentle for supra-and-subgingival control of both stain and biofilm. It has been pivotal in treatment of peri-implantitis and orthodontic bracket-associated gingival erythema and hyperplasia in our practices. As it has antibacterial and antioxidant properties in addition, it really does resonate with our philosophy of treating the health of the whole person whilst being minimally invasive.
Shida Taheri
Dental Hygienist
AIRFLOW® is the one dental product that never ceases to amaze me. The efficiency of AIRFLOW® is no comparison to your standard prophy. I believe this product has encouraged me to be a better clinician and ultimately improved patient experience and overall oral health. My patients actually look forward to their dental visits because they can not only feel but instantly see a better result with their prophylaxis.
Tracy Hua
Dental Hygienist
Before following the GBT protocol, patient comfort was poor. Now our patients are not only motivated to improve their oral hygiene but also enjoy the treatment especially due to the warm water.
When I saw the EMS AIRFLOW® Prophylaxis Master, it immediately caught my attention. Sleek and sexy! Then I found out what it did. GBT? Polish the teeth first after disclosing? Then scale? Really? Seemed rather backward. So I tried doing this with what I had; a clip on air polisher and scaler. It made sense. Read More
Kristine Latimer
Dental Hygienist
Our teeth cleaning appointments with the Prophy were hard work. With GBT we finally disclose during every treatment and our patient's love it. AIRFLOW® is gentle and efficient. We especially like the warm water, powder and water control. Best investment to our practice.
Simone Alexander
Dental Hygienist
I love GBT & the AIRFLOW® Dental Spa because all my patients love it and I see the amazing results from using it every day! Thank you so much for making my job so much easier!
Genevieve Greaves
Dental Hygienist
I love how it makes cleaning teeth and implants soooo much easier! Couldn't come sooner! Thank you EMS for producing a tool that fits with our modern times of technology. It's a winner on every level.
Kel Krause
Dental Hygienist
#GBTrevolution is a game changer with more people wanting to come and experience the new and comfortable way of having teeth and gums professionally cleaned. They want to come back!
Fiona Harris
Dental Hygienist
GBT has set the new standard in my practice, from warm water to 100% biofilm removal, not scared to disclose anymore! It's a #biofilmrevolution #GBTrevolution